Yupeee - there will be a fetish night!!
28.4.2018
 We would like to invite you to an unleased party, which is all about fun, dancing, and great drinks. Adrienne together with Studio Flora organizes a party with mandatory dress code. You can come to talk with your soul-mates as well as with icons of the Czech fetish scene. Come and meet new people. Newcommers are welcome!
Adrienne's Fetish Party vol. 4 is coming and it's time to get your tickets!
What are we preparing for you? As in all the previous ears, this is going to be a latex dance party with enough space to chat or to play to you liking - and we will again have full two floors of the club. The lower bar will be dedicated to dancing this year. Next to it there will be a playroom, including a PVC bed with oil, some SM furniture and you will have a human dog available for training. There will be enough space to have fun! The upper bar will be available for chill out and not so noisy, so that you can chat - and there will be also shibari show there and a "electric corner". If you are interested you will have an opportunity to try those out youself, under supervision and experienced riggers and electro-specialists.
And of course, there will be a fashion show by Adrienne Latex Design!
Great performances during the evening will be by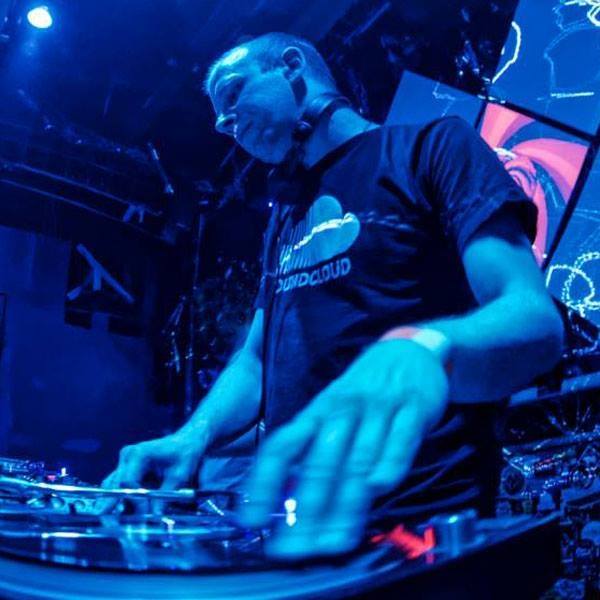 Not only vinyl records, which he uses for more that 13 years, are fetish of his. This BDSM-positive DJ, who plays at drum & bass events all over the Czech Republic including Roxy and Cross clubs, but also in Slovakia, Poland or Germany, will perform exclusively for the Adrienne's Fetish Party using his later ego, all clad in latex.
He got to electronic music, first record players and organization of parties already in 2000 under the Tektoys.org brand. In 2007 he founded Sety.cz portal and departs to drum&bass for some time, just to transition to and land at tech-house music. Since that you could have heard him at many different events including Let it roll or Take Control, and i the clubs like Cross, Palác Akropolis, Chapeau Rouge and others. What connects him to the world of BDSM? Look at his manufacturing at
Leather whips
and it will be clear to you.
Zwooky on Mixcloud.
Feedback from the previous events 
Joint event by Mili and Adienne means the one and only thing: fun, latex, beautiful women, and above all the PARTY! It was great I attended the previous party and met a lot of new people. The venue is beatiful, cozy, with different parts suitable for talking, for dancing as well as for various related activities. I can't wait for the next party!
For me it was splendid! Intimate atmosphere (I used to attend the big parties mostly before) followed by the spontaneity of all the participants was very refreshing. The big bonus was also a great bar crew, which partied with us most of the time, instead of just looking over the bar as we party. And also the dresscode fulfilled by all the participants, who also like to show their models. And great drinks, too :)